The new Hyundai Kona is significantly bigger than the compact SUV it replaces, but is bigger, better? Remember when you were a kid and that old friend of your parents would say to you: "Haven't you gotten very big!" Well you will say the exact same thing when you see the latest Kona. The new Kona is 190mm longer than then car it replaces – only 145mm shy of its class-higher sibling the Hyundai Tucson. Kona's price has grown too, starting from close to 31 grand. The first generation (2017/18) Kona was roughly ten grand less and at the time represented very good value for money. Kona Electric (BEV) was also a hit and won the hearts of many (despite its far higher price tag).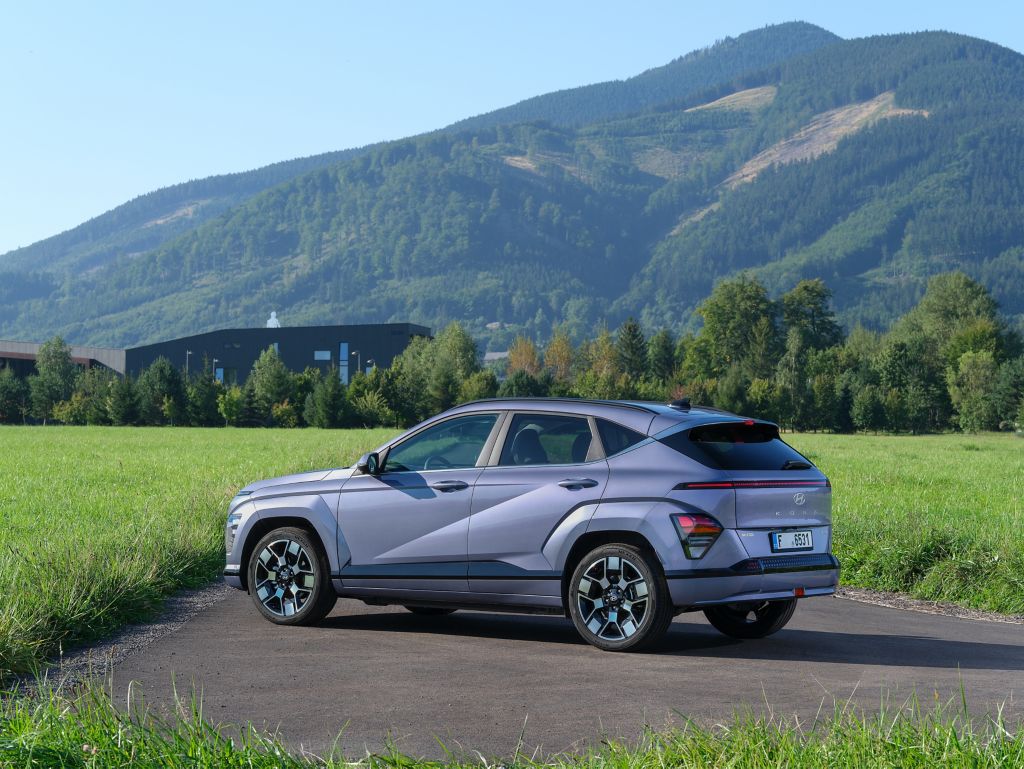 New Kona sits on a platform shared with the KIA Niro (Hyundai's sister company), and its increased body size sees it is nipping on the heels of its larger sibling the Tucson where Kona delivers similar interior space (and footprint on the road). There is no doubt the Kona will be a huge hit for the Korean giant – a company that enjoys massive success in the Irish market. The Kona has well formed styling, in other words it will blend-in in any carpark. A nice touch is its front light bar, more common on pricier cars. Kona's exterior follows the current design language at Hyundai with only a few nods to the outgoing model. You can see hints of the Tucson and other models in the body form. The front and rear profiles see the biggest changes with smoother, flush, surfacing. Kona has a very refined looking front end that incorporates a striking, and presently fashionable, light bar. The car looks like an urban SUV, but is really a crossover with minimal off road ability.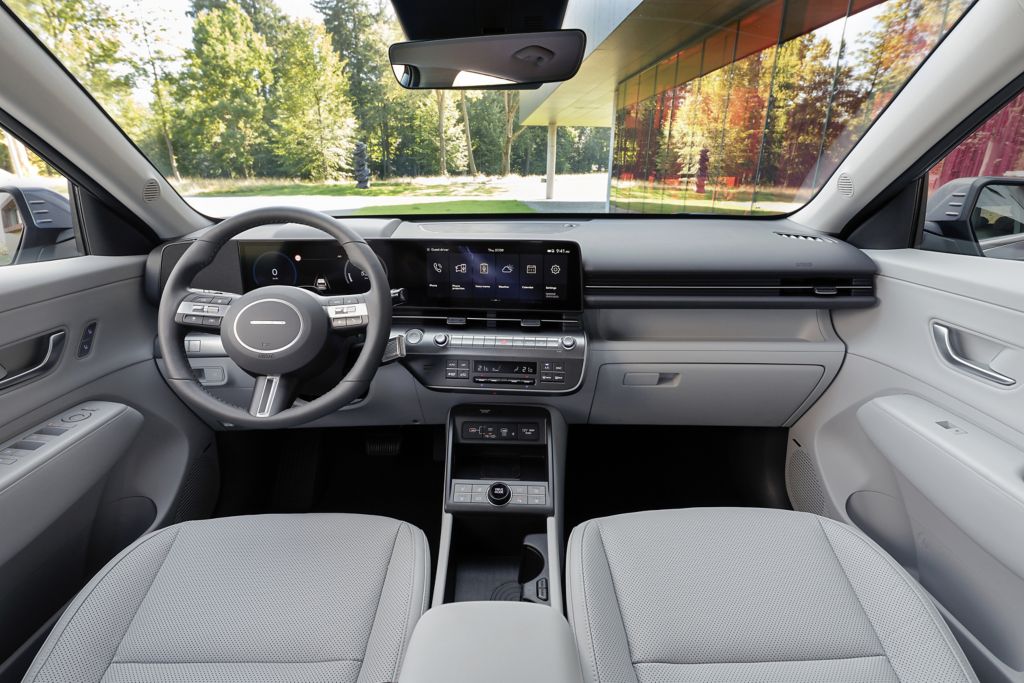 Inside the five-seat cabin, Kona gets a significant makeover. The Kona's wheelbase is extended to 2,660mm and this is reflected in the cabin where there is relatively vast space. Digtal screens and a new dash layout move the Kona in to a more upmarket area. Physical switchgear features and there are loads of storage areas that will please users especially busy parents. You will find cheap materials but most points of contact are well finished. Design influences from Hyundai's Ioniq 5/6 can be seen. Really, the new Kona has changed so much it leaves the original model behind. The boot (466 litres) is over 100 litres bigger and parents of young kids will really appreciate this. Three trims are available Signature, Elegance and N-Line (the sporty-looking one). Connectivity is good with Hyundai's 'Blue Link' (over the air software updates) and Apple CarPlay and Android Auto phone integration. There are USB C sockets.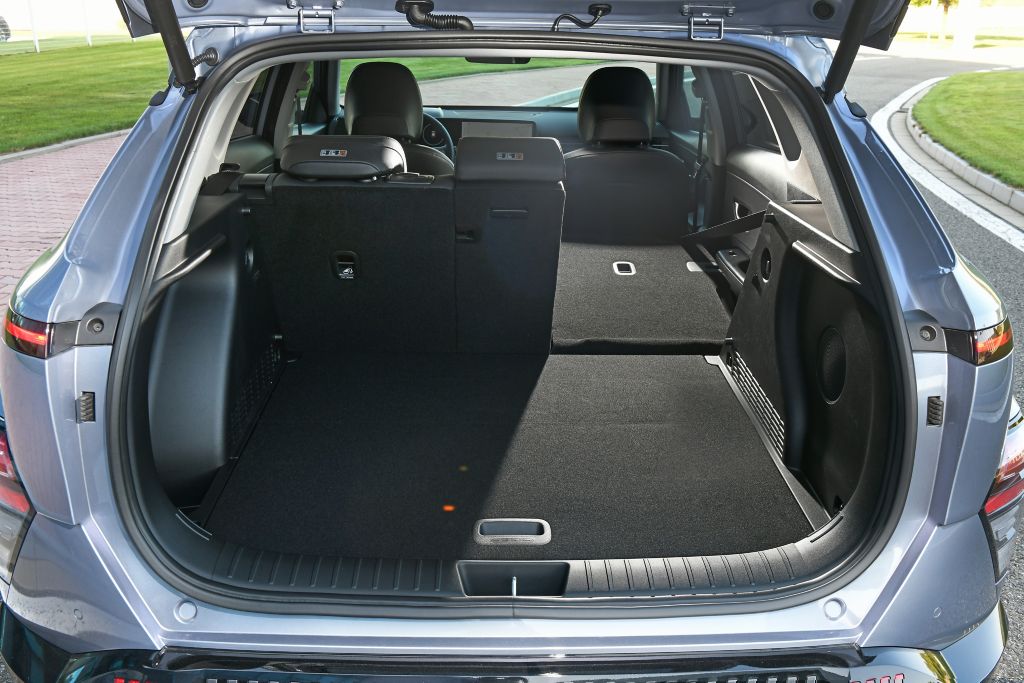 Petrol power is the entry point powertrain (1.0 T-GDI with 120hp/200nm), a 1.6 litre 'Hybrid' is expected to be the volume seller and of course the electric (BEV) with a quoted maximum range of 484km. Our high grade Hybrid test car proved itself a pleasant companion during a week of testing. The original Kona's compact size was a plus in and around town but at times a minus too e.g. carrying larger passengers was not its forte, or worse still trying to do the big shop with a child's buggy in the boot. The original Kona would fall short of ideal on the open road where it was noisy and tiresome on longer drives.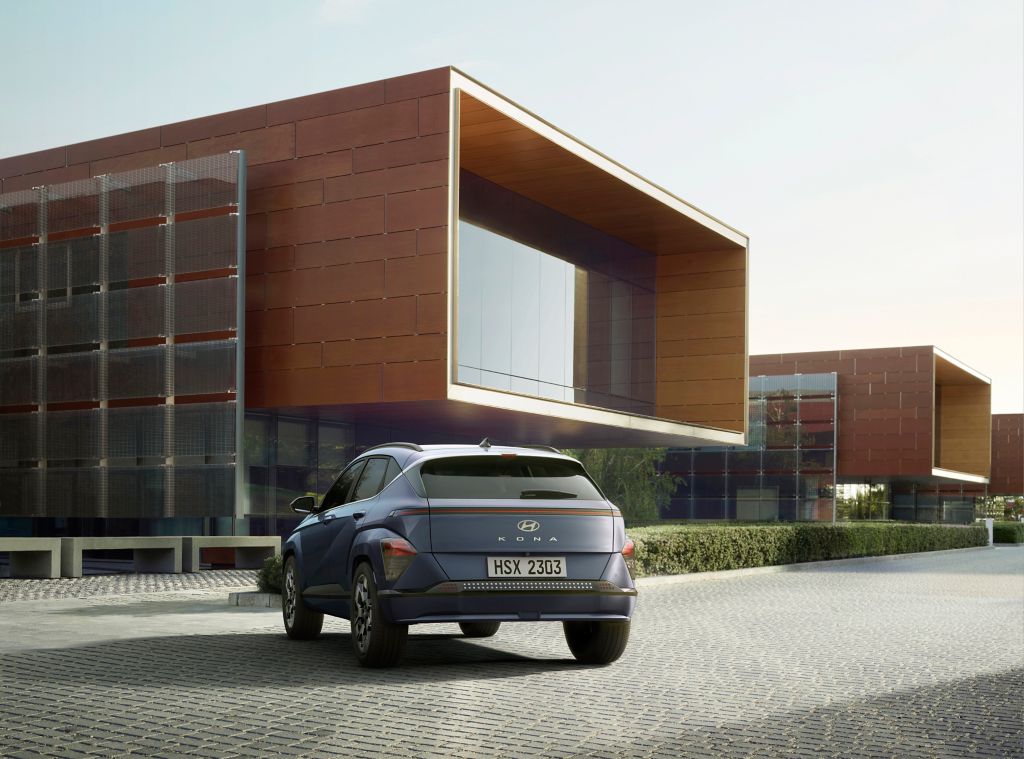 On the road new Kona feels like the bigger car it is. The new car delivers a more sophisticated ride than the first generation Kona, and this is especially noticeable on longer motorway drives where there is a massive leap forward in refinement. The ride and dynamic handling will not excite petrolheads but that was never the plan. It is good yet unremarkable behind the wheel, and the 141hp/265nm hybrid powertrain never draws attention to itself – it simply gets on with the job of being a solid family car. A host of ADAS driving assistant systems under the banner 'Smart Sense' are available in new Kona (grade/model dependent). The dash from 0-100km/h takes a respectable 10.9 seconds. Kona pricing starts from €30,895 (petrol), €35,295 (Hybrid) and €36,995(BEV) excluding delivery charges.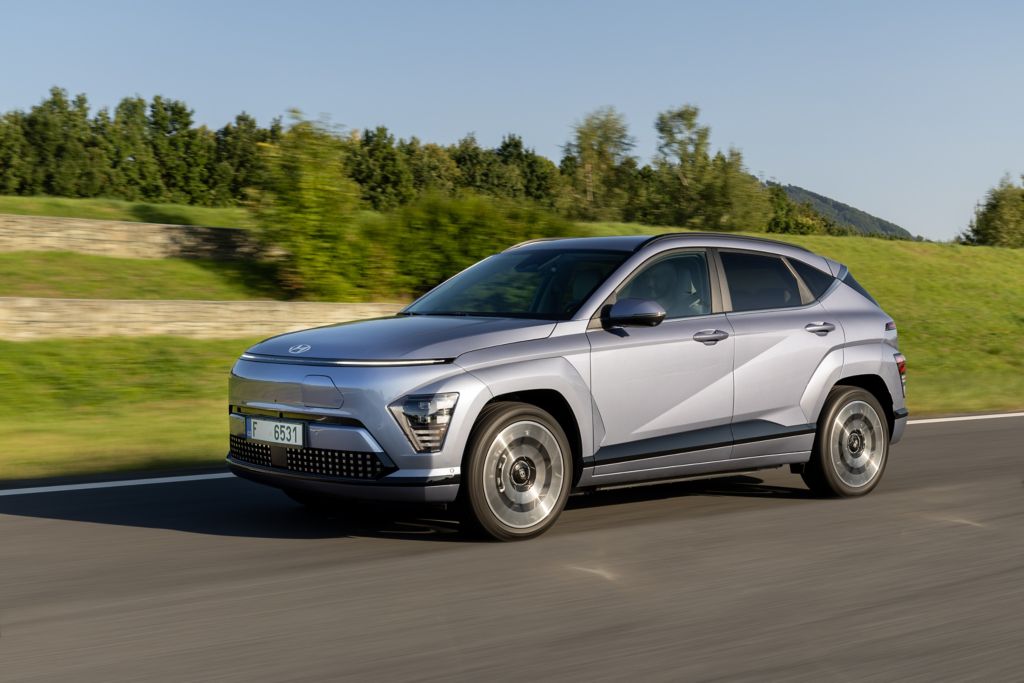 The Hyundai Kona may have lost one of its USPs, its compactness, and for many its appeal, and yet it has taken a big step forward and as a family car. While its size and price have grown, Kona still costs significantly less than the hugely popular Hyundai Tucson and similar-sized rivals, while offering similar practicality. The new Kona is very impressive and will grow its following significantly.